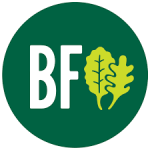 Job Description
BrightFarms is looking for an experienced, dedicated, self-motivated individual who will lead, manage, and execute the strategic negotiations and procurement activities to reduce operational costs. It includes sourcing and onboarding of new suppliers, negotiations on cost increases, strategic cost reductions, and the development of supplier partnership.
Essential Duties and Responsibilities
•    Utilize competitive intelligence to optimize costs on all greenhouse purchasing requirements, including but not limited to raw materials, packaging materials, utilities, and greenhouse equipment and supplies.
•    Oversee the procurement process for all materials, ensuring best practices are followed relative to purchasing controls, quality, cost, and inventory management.
•    Manage long term, strategic supplier relationships.
•    Manage the sourcing and onboarding of new suppliers
•    Leads successful supplier negotiations focused on the total cost and ensures all business terms are clearly outlined in any end agreements with vendors
•    Ensures pricing is accurate, consistent and established at the appropriate negotiated level; ensures negotiated discount percentages are reflected in the pricing structure
•    Conduct market research and analysis for benchmarking current costs and projecting trends.
•    Identify supply risks and develop contingency plans to mitigate potential issues. Recommend alternative materials and suppliers to ensure secure supply.
•    Develop, monitor and refine purchasing KPI's and metrics
Knowledge/Skills, Education, and Experience
•    Bachelor of Science Degree in Supply Chain Management, Operations, Business or another closely related field
•    5+ years relevant operational procurement experience, preferably in consumer products manufacturing
•    Strong Purchasing/Strategic Sourcing expertise
•    Strategic and creative thinker who can drive communication internally and externally and keep pace with a changing marketplace.
•    Strong teammate, with the innate ability to build and maintain strong cross-functional relationships.
•    Strong analytical and problem-solving skills with a detailed understanding of cost drivers
Character Requirements
•    Authentically Green. Must sincerely care about leading the movement to improve the environmental impact of the food supply chain. Passionate about all things related to a healthy planet, environment, and food supply.
•    Drive to Succeed. Must have hunger and ambition. Must get out of bed and want to perform strongly every day, internally motivated. Must demand excellence and strive to achieve greatness.
•    Possesses Humility. Must have personal humility. Must want the organization to succeed, not focusing solely on personal success.
•    Cares. Must care about people and clients and be a strong team player.
•    Honorable. Must possess the highest degree of integrity and must project the proper image of BrightFarms.