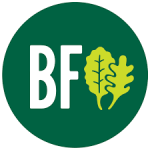 Responsible for day-to-day management of the greenhouse and packaging plans in a safe and efficient manner. Must be able to effectively manage a team with the constant goal of continuous improvement. Enforces protocols and documentation as related to food safety.
Duties / Responsibilities

Manage Greenhouse Work Force. The Production Manager will directly manage the work force to achieve GH objectives, including hiring, firing, labor planning, workforce organization and labor reporting across all greenhouse departments.
Production. The production Manager will be accountable for converting plant yield into revenue, for operating expenses, for the operation of the facility. This includes production (WIP and people) planning and reporting, labor management, balancing inputs, throughput & demand, and facilities maintenance. The Production Manager will also be accountable for inventory control and manage inbound and outbound shipments of production supplies.
Cost. The Production Manager will be largely judged on labor expenses, energy utilization and other operating expenses. The Production Manager will understand that there is always room for improvement and lead our efforts to be a LEAN organization and will guide us through kaizen activities to improve system efficiencies.
Food Safety. While maintaining SQF requirements, the Production Manager will be accountable for maintaining a neat, orderly, and safe greenhouse facility and operation.  The Production Manager is also accountable for training the greenhouse employees on all food safety material, food safety best practices, as well as maintaining, monitoring, and verifying all food safety logs.
Lead. The Production Manager will work closely with the General Manager and the Greenhouse Head Grower and other members of the management team to (a) develop and execute the strategies to achieve BrightFarms' mission and (b) lead BrightFarmers to enable them to execute the strategies to achieve BrightFarms' mission.
Deliveries & Orders. The Production Manager will be accountable for coordinating supplies with vendors/partners.
Inventory. Track all incoming, outgoing, and consumption of inventory for work in process (WIP) inventory, packaging materials, supplies, PPE, and chemicals.
Greenhouse Management. As a member of the greenhouse leadership team, the Production Manager will assist and support the Head Grower in all aspects of the greenhouse management and provide labor and resources to assist as needed.
Required Qualifications

•2-4 years of College
•Training in Food Safety and Sanitation
•Ability to create documents such as standard operating procedures, safety rules, label mixing instructions
•Ability to fulfill routine logs related to food safety and inspection reports
•Ability to add, subtract, multiply, and divide using whole numbers
•Ability to work in a fast-paced environment
•Ability to multitask
•Ability to be very accurate
•2-4 years of experience in a production environment or related work experience
•Capable of maintaining a calm and collected composure during times of disorder, speaking to others in a respectful manner, and is skilled at productively handling multiple personality types
•Managing Production Lines. Candidates should have 3-5 years' experience directly managing individuals working on production lines. Successful candidates will have demonstrated the ability to achieve production targets while controlling costs and achieving quality standards.
•Management. Candidates should have experience in hiring, terminating, promoting, and leading hourly employees. Successful candidates will have implemented employee development and feedback systems.
•Lean. Candidates should have experience in performance-based organizations. They should have demonstrated experience in the fundamental tools of Lean Business Operations. Those include but are not limited to Standard Work, 5-S, Visual management, and other tools to evaluate value added versus non-value-added activities. Experience leading kaizen events is desirable.
•Training-Centric. Candidates should come from a performance-based organization. The culture of the organization should have a heavy emphasis on training as part of employee development. Experience in training in Lean and/or Six Sigma principles is desirable.
•Industry/Function. A preference will be given to candidates from organizations in perishable food business with a value-added function, such as cutting fruits/vegetables, processing fruits/vegetables, re-packing, etc. But we will consider candidates from any light manufacturing or complex distribution operation. We also look for candidates with basic to medium expertise in growing system in a protected environment.
•Education. Candidates should have a college degree or equivalent work experience.
Preferred Qualifications

•Bilingual, English and Spanish HIGHLY preferred
•Food or agriculture industry experience
Key Values & Characteristics of Candidates:

•Authentically Green. Candidates must sincerely care about leading the movement to improve the environmental impact of the food supply chain. Candidates must be passionate about creating a healthier planet, environment, and food supply. The background and experience of candidates should reflect a true passion for improving the way we feed Americans.
•Drive to Succeed. Candidates must have hunger and ambition and must get out of bed and want to strongly perform every day, internally motivated. Candidates must demand excellence and strive to achieve greatness. Candidates should have a high clock speed and imbue energy in those around them.
•Humility & Integrity. Candidates must have personal humility and must want the organization to succeed (not focusing solely on personal success). Candidates must care about people and clients and be strong team players. Candidates must possess the highest degree of integrity and must project the proper image of BrightFarms.
•Productive. Colleagues and clients should be quick to describe candidates as famous for getting things done.
Supervisory responsibilities

All department leads and crew members
Working conditions / Environment / Travel / Schedule required

Office/Coolers/Warehouse/Greenhouse. Supervisor will have exposure to seasonal conditions which may range from extreme heat and humidity in the summer to cold in the winter. Often working near moving mechanical parts. There will be exposure to cleaning chemicals. The noise level of machines and cooling units can be loud. Time will be divided between field and office related work.
Minimal travel will be required.
Physical requirements

While performing the duties of this job, employees are expected to sometimes use hands to finger, handle or feel. Frequently standing, walking, reaching with hands and arms, as well as stooping, kneeling, crouching, and climbing. The lifting requirements to occasionally lift up to 50 pounds. The employee should have clear correctable vision at close and distance range, as well as peripheral vision to notice safety hazards.
BrightFarms is an equal opportunity employer that values the unique experiences and diversity our associates bring!