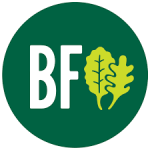 Salary Range:
$75,000.00 To $85,000.00 Annually
BrightFarms is looking for a dedicated and self-motivated individual who will lead our growing logistics department, supporting our national network of greenhouse farms. This includes building and managing relationships with 3pl organizations, ensuring the BrightFarms fleet of trucks & drivers are compliant with both state and federal regulations, building short and long-term cost-savings and efficiencies to our organization .
Essential Duties and Responsibilities
Contracting and optimizing all pl transportation
Negotiating short and long-term costs with 3pl carriers
Maintaining DOT compliance for the BrightFarms fleet and drivers at both Federal and State levels
Coordinating with greenhouse leadership to arrange pickup and delivery times at each facility
Resolve transportation issues by working with 3pl carriers and greenhouse leadership to ensure customer satisfaction
Maintain log of costs and invoices that can be easily accessed by BrightFarms leadership
Maintain metrics and analyze data to assess performance and implement improvement strategies
Develop, monitor, refine, and drive logistics KPI's and metrics
Develop and maintain weekly logistics calendar while quickly acting on changes that need to be made
Oversight and maintenance of BrightFarms driver files, ensuring all necessary and correct documentation
 Knowledge/Skills, Education, and Experience 
Bachelor's Degree in Operations, Business or another closely related field preferred
3-5 years relevant logistics / DOT compliance experience, preferably in cold-chain, consumer products manufacturing
Proven track record of driving KPIs and costs
Strategic and creative thinker who can drive communication internally and externally and keep pace with a changing marketplace.
Strong teammate, with the innate ability to build and maintain strong cross-functional relationships.
Strong analytical and problem-solving skills with a detailed understanding of cost drivers
Location – Within BrightFarms service area
Character Requirements 
Authentically Green. Must sincerely care about leading the movement to improve the environmental impact of the food supply chain. Passionate about all things related to a healthy planet, environment, and food supply.
Drive to Succeed. Must have hunger and ambition. Must get out of bed and want to perform strongly every day, internally motivated. Must demand excellence and strive to achieve greatness.
Possesses Humility. Must have personal humility. Must want the organization to succeed, not focusing solely on personal success.
Cares. Must care about people and clients and be a strong team player.
Honorable. Must possess the highest degree of integrity and must project the proper image of BrightFarms.