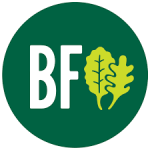 Job purpose / summary / objective
The Hydroponic Ecologist that will help lead the exploration and control of the biological interactions in the deep-water culture growing system. In addition, the Hydroponic ecologist will lead the advancement of biological technologies for the treatment of Pythium and improvement of growing conditions.
Duties / Responsibilities
•    Researches, tests, and collaborates with universities to utilize metagenomics for the identification of beneficial and detrimental organisms within the pond system across all greenhouses
•    Crop health:
o    Assess chemical and biological contributions for improved growth rates
o    Assess chemical and biological contributions for decreased pathogen impacts
o    Assist in the development and implementation of specific biological programs
o    Identify crop problems and determine a solution
•    Assist in the design and commissioning of a research laboratory.
•    Manage laboratory and staff accordingly
•    Identify plant pathogens and their management practices.
•    Data analysis:
o    Create and implement a system for tracking data collection and analysis
o    Organize and maintain records for all activities.
•    Work with university on development of beneficial organisms
•    Be an integral part of BrightFarms' Agriculture staff. Attend weekly company-wide grower meetings
•    Travel to all locations for observation/collection/analysis of varying biotic and abiotic conditions that would change the development of an ecosystem
•    Develop a system for culturing beneficial organisms for introduction to growing system and breeding for use in our system
Required Qualifications
•    BS or AS in Horticulture/Floriculture/Biology or related field or currently working towards degree
•    Managing a lab and designing/implementation of experiments
•    Ability to develop innovative ideas and plan for execution
•    Exhibit excellent leadership skills: Lead by example – set the highest possible standards for quality, efficiency, productivity, and behavior
•    Detail oriented and data driven
•    Display excellent verbal and written communication skills
•    Demonstrate basic computer skills – Microsoft Word, Excel, Outlook (Power Point
and Access Database knowledge beneficial)
Preferred Qualifications
    Has worked in agriculture
    Experience in plant pathogen management
Key Values & Characteristics of Candidates:
•    Authentically Green. Candidates must sincerely care about leading the movement to improve the environmental impact of the food supply chain. Candidates must be passionate about creating a healthier planet, environment and food supply. The background and experience of candidates should reflect a true passion for improving the way we feed Americans.
•    Drive to Succeed. Candidates must have hunger and ambition and must get out of bed and want to perform strongly every day, internally motivated. Candidates must demand excellence and strive to achieve greatness. Candidates should have a high clock speed and imbue energy in those around them.
•    Humility & Integrity. Candidates must have personal humility and must want the organization to succeed (not focusing solely on personal success). Candidates must care about people and clients and be strong team players. Candidates must possess the highest degree of integrity and must project the proper image of BrightFarms.
•    Productive. Colleagues and clients should be quick to describe candidates as famous for getting things done.
Working conditions / Environment / Travel / Schedule required
If the job requires a person to work in special working conditions this should be stated in the job description. Special working conditions cover a range of circumstances from regular evening and weekend work, shift work, working outdoors, working with challenging clients, and so forth. PPE should also be noted.
Physical requirements
    Prolonged periods of sitting at a desk and working on a computer.
    Must be able to lift up to 15 pounds at times.