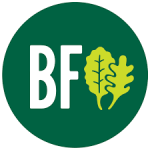 BrightFarms is seeking several Apprentice Growers that will help manage the greenhouse production of hydroponic baby greens, tomatoes, and other crops for its greenhouse operations throughout the U.S.
In addition, the Apprentice Growers will be in a training program to become Head Growers at BrightFarms' existing and/or future facilities.
Duties / Responsibilities 
• Researches, works, and supports the Head Grower and Greenhouse Leadership Team to daily ensure that all the crop needs are met to ensure the highest quality and yield
• Climate control:
o Master climate control through Priva Office climate control systems.
o Constant care and monitoring of greenhouse climate and environmental parameters for optimum crop quality, climate, and placement.
o Monitor/control computerized greenhouse environments
o Share "on-call" alarm duties with Grower
o Responsible for controlling all parameters related to the maintenance of healthy and productive production ponds – fertility and pH management, thermal management, pond aeration, pond sanitation, and pond mechanicals
• Crop health:
o Responsible for all aspects of growing, including watering, fertilizing, spraying, and testing
o Perform/track soil, water, disease tests as needed
o Assist in the development and implementation of specific fertilization programs
o Identify crop problems and determine a solution
• Development and maintenance of standard operating procedures and quality standards for consistently growing crops
• Research and Development:
o Conduct trials/experiments to evaluate new crops and improvements to existing crops
o Implement and track R&D projects to increase and optimize yields of existing products, and to develop new products for the BrightFarms sales portfolio
• Integrated Pest Management (IPM): work closely with the Head Grower to develop, implement, and maintain a biologically based IPM program
o Identify, track, and control pest populations
o Assist in greenhouse specific IPM strategies
• Be an integral part of BrightFarms' Agriculture staff. Attend weekly company-wide grower meetings
• As an integral part of the Greenhouse Leadership Team:
o Lead greenhouse associates
o Assist in maintaining a neat and orderly greenhouse facility
o Ensure food safety compliance
o Utilize Overtime hours as necessary to finish daily tasks
Required Qualifications
• BS or AS in Horticulture/Floriculture/Biology or related field or currently working towards degree
• Exhibit excellent leadership skills: Lead by example – set the highest possible standards for quality, efficiency, productivity, and behavior
• Detail oriented and data driven
• Display excellent verbal and written communication skills
• Demonstrate basic computer skills – Microsoft Word, Excel, Outlook (Power Point
and Access Database knowledge beneficial)
• Obtain a state pesticide applicators license
Key Values & Characteristics of Candidates:
• Authentically Green. Candidates must sincerely care about leading the movement to improve the environmental impact of the food supply chain. Candidates must be passionate about creating a healthier planet, environment, and food supply. The background and experience of candidates should reflect a true passion for improving the way we feed Americans.
• Drive to Succeed. Candidates must have hunger and ambition and must get out of bed and want to strongly perform every day, internally motivated. Candidates must demand excellence and strive to achieve greatness. Candidates should have a high clock speed and imbue energy in those around them.
• Humility & Integrity. Candidates must have personal humility and must want the organization to succeed (not focusing solely on personal success). Candidates must care about people and clients and be strong team players. Candidates must possess the highest degree of integrity and must project the proper image of BrightFarms.
• Productive. Colleagues and clients should be quick to describe candidates as famous for getting things done.
Working conditions / Environment / Travel / Schedule required
May require travel to other Greenhouses outside of the regular/main location.
Physical requirements
This position would require the ability to use hands/fingers, reaching with hands and arms, walking, standing, and sitting daily. Lifting to 25 pounds.