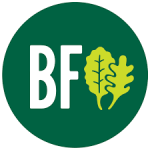 Job purpose / summary / objective
The HR Business Admin position is responsible for administering the Human Resource functions of the business unit in partnership with the General Management and Human Resource department. The HR Business Admin will be a trusted partner to implement HR tasks to help the business stay compliant and employees informed.
Duties / Responsibilities
 Supports the BrightFarms team in ensuring employees are supported throughout their employment experience in compliant and cultural aligned ways.
 Coordinate the recruitment and selection process: open requisitions, screen candidates, schedule interviews, set up background and reference checks, prepare offer letters.
 Set up new hires and walk candidates through the steps to complete the New Hire process including ADP, E-Verify, Alchemy (LMS)
 Assist employees in benefit elections and other onboarding tasks
 Assist business in ensuring training completion
 Ensure compliance with required postings and reporting as directed by the HR department
 Manages HRIS (ADP Workforce Now) system for accuracy including digital personnel files
 Processes changes in the system and in writing in compliance with our P&Ps
 Helps with employee communications and engagement
 Administers separation support: prepare letters and packets, update systems to reflect change
 Run reports and communicate with management on attendance violations, overtime, headcount, and other key metrics.
 Files workers compensation reports and follows up as necessary.
 Processes and tracks leave requests working with HR.
 Maintains professional, supportive relationship with employees at the Greenhouse and reports any areas of concern. Assists HR as ne
 Works with HR to get policy guidance and interpretation.
 Backs-up the Administrative Assistant with invoicing as needed.
 Part of the team and will support in the packroom when needed.
 Performs other related duties as assigned.
Required Qualifications
 Working knowledge of multiple human resource disciplines, including compliance with federal and state employment laws.
 Excellent verbal and written communication skills.
 Excellent interpersonal and customer service skills.
 Excellent organizational skills and attention to detail.
 Ability to comprehend, interpret, and apply the appropriate sections of applicable laws, guidelines, regulations, ordinances, and policies.
 Ability to acquire a thorough understanding of the organization's hierarchy, jobs, qualifications, compensation practices, and the administrative practices related to those factors.
 Excellent time management skills with a proven ability to meet deadlines.
 Strong analytical and problem-solving skills.
 Proficient with Microsoft Office Suite or related software.
Preferred Qualifications
 Bilingual HIGHLY preferred
 Bachelor's degree preferred.
 SHRM Certified Professional (SHRM-CP) credential or ability to obtain certification within one year of employment
Key Values & Characteristics of Candidates:
• Authentically Green. Candidates must sincerely care about leading the movement to improve the environmental impact of the food supply chain. Candidates must be passionate about creating a healthier planet, environment and food supply. The background and experience of candidates should reflect a true passion for improving the way we feed Americans.
• Drive to Succeed. Candidates must have hunger and ambition and must get out of bed and want to perform strongly everyday, internally motivated. Candidates must demand excellence and strive to achieve greatness. Candidates should have a high clock speed and imbue energy in those around them.
• Humility & Integrity. Candidates must have personal humility and must want the organization to succeed (not focusing solely on personal success). Candidates must care about people and clients and be strong team players. Candidates must possess the highest degree of integrity and must project the proper image of BrightFarms.
• Productive. Colleagues and clients should be quick to describe candidates as famous for getting things done.
Supervisory responsibilities
List by job title any positions to be supervised by the incumbent
Working conditions / Environment / Travel / Schedule required
If the job requires a person to work in special working conditions this should be stated in the job description. Special working conditions cover a range of circumstances from regular evening and weekend work, shift work, working outdoors, working with challenging clients, and so forth. PPE should also be noted.
Physical requirements
 Prolonged periods of sitting at a desk and working on a computer.
    Must be able to lift up to 15 pounds at times.
BrightFarms is an equal opportunity employer who values the experiences and diversity of our associates!