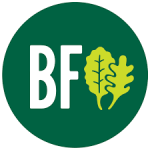 Job purpose / summary / objective
Responsible for development and compliance with BrightFarms agricultural practices (CO2, heating, cooling, nutrient strategy, seeding densities, germination, growth cycles, seeds, and lighting) as well as training, coaching, and development of the agriculture/growing team.
Duties / Responsibilities                                                                                                                                           
Yields and Quality.  The Director of Agriculture is responsible for plant yields and quality across BrightFarms' greenhouse facilities.
Innovation.  Working closely with the Director of Research and Development, the Director of Agriculture is accountable to trialing varieties and methods for improving yield and quality.
Teamwork. As a member of BrightFarms Operations Leadership Team, the Director of Agriculture will assist in all aspects of greenhouse operations management.
Leadership.  The Director of Agriculture is accountable for managing and coaching BrightFarms agriculture staff.  Head Growers will have a dotted line relationship and Apprentice Growers will have a direct report relationship.  The Director of Agriculture will be accountable to leading by BrightFarms Leadership Philosophies.
Required Qualifications
Candidates should have 5+ years of leadership/management experience.   Successful candidates will have implemented employee development and feedback systems.
Candidates should have 8+ years of experience working in controlled environment agriculture.
Candidates should be proficient and have familiarity working with greenhouse climate control systems (i.e. Priva/Hoogendorn).
Candidates should be proficient with computer operations and programs such as Microsoft Office (Outlook, Word, Excel Access or other data tracking systems).
Strong decision-making and troubleshooting skills and methods are essential.
Preferred Qualifications
Bilingual, English and Spanish
Food or agriculture industry experience
A preference will be given to candidates in vegetable/fruit growing businesses.
Key Values & Characteristics of Candidates:
Authentically Green. Candidates must sincerely care about leading the movement to improve the environmental impact of the food supply chain. Candidates must be passionate about creating a healthier planet, environment, and food supply. The background and experience of candidates should reflect a true passion for improving the way we feed Americans.
Drive to Succeed. Candidates must have hunger and ambition and must get out of bed and want to strongly perform every day, internally motivated. Candidates must demand excellence and strive to achieve greatness. Candidates should have a high clock speed and imbue energy in those around them.
Humility & Integrity. Candidates must have personal humility and must want the organization to succeed (not focusing solely on personal success). Candidates must care about people and clients and be strong team players. Candidates must possess the highest degree of integrity and must project the proper image of BrightFarms.
Productive. Colleagues and clients should be quick to describe candidates as famous for getting things done.
Supervisory responsibilities
All department leads and crew members
Working conditions / Environment / Travel / Schedule required
Travel up to 50%.
Physical requirements
While performing the duties of this job, employees are expected to sometimes use hands to finger, handle or feel.  Frequently standing, walking, reaching with hands and arms, as well as stooping, kneeling, crouching, and climbing.  The lifting requirements to occasionally lift up to 50 pounds.  The employee should have clear correctable vision at close and distance range, as well as peripheral vision to notice safety hazards.