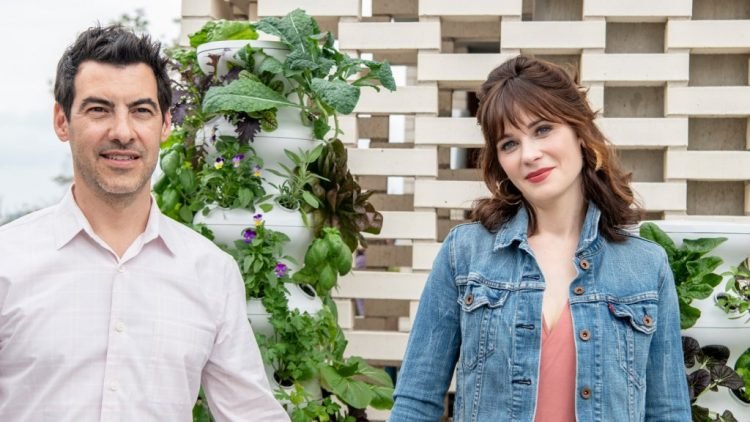 Should I Get a Farmstand from LettuceGrow? The company, founded by San Antonio native Jacob Pechenik and actor Zooey Deschanel, creates self-watering, self-fertilizing hydroponic vertical vegetable gardens referred to as Farmstands. The idea behind Lettuce Grow is to make vertical farming at home easy and fun to grow clean, fresh food regardless of people's gardening knowledge or background, while simultaneously mitigating the environmental implications of large-scale agriculture.
According to Pechenik, the company seeks to challenge a food industry in which 52% of produce grown is wasted along the 1,500-mile journey from farm to plate, and generates other problems such as soil loss, deforestation and plastic waste, among others.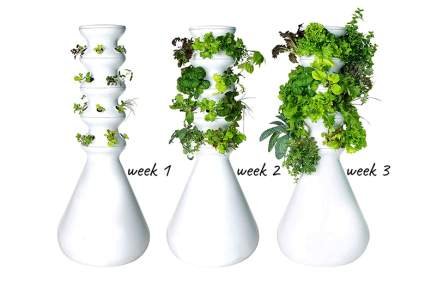 GROWING YOUR OWN FOOD YEAR ROUND HAS NEVER BEEN EASIER – Grow 200+ delicious varieties of veggies, fruits, and herbs in our self-watering, self-fertilizing, hydroponic Farmstand. MADE IN THE USA
AUTOMATED & EASY TO USE – Grow 12-36 plants at a time. The automated water distribution feature disperses water evenly to all plants. NO SOIL, NO MESS!
HARVEST IN AS LITTLE AS 2-3 WEEKS – Using our pre-sprouted seedlings. Fresh, homegrown produce means 0 miles from farm(stand) to table and you can TASTE THE DIFFERENCE.
SMALL FOOTPRINT & FULLY SUSTAINABLE – 22″ x 22″ footprint means you can take advantage of the smallest sunny spot – or grow indoors with lights.
WHAT'S IN THE BOX – FARMSTAND tower, PUMP, TIMER, NUTRIENTS. Available separately (and strongly recommended): Seedlings. EASY TO EXPAND – order an Extension Kit at any time to increase your growing capacity
Instead of growing from seed, you'll choose from a collection of pre-sprouted, fast growing seedlings for $2 each that are ready to pop in and start growing, eliminating the hassle of starting plants. The Farmstand works best in a sunny outdoor spot. Lettuce Grow will begin offering a custom light setup for the Farmstand in Summer 2020.
CHOOSE YOUR FARMSTAND 
The self-watering, self-fertilizing hydroponic Farmstand is available in 5 sizes!
VERTICAL FARMING SEEDLINGS 
Make your selection from 200+ greens, veggies, fruits, and herbs.
WATCH IT GROW 
Lettuce Grow will show you how to care for your seedlings in 5 minutes a week.
DINNER IS SERVED 
In as little as 3 weeks, your produce is ready to harvest for fresh healthy meals.
To find out more click here