Discussion on Farming Mars – exploring latest thinking surrounding plants as food, medicine, materials to support humans off-Earth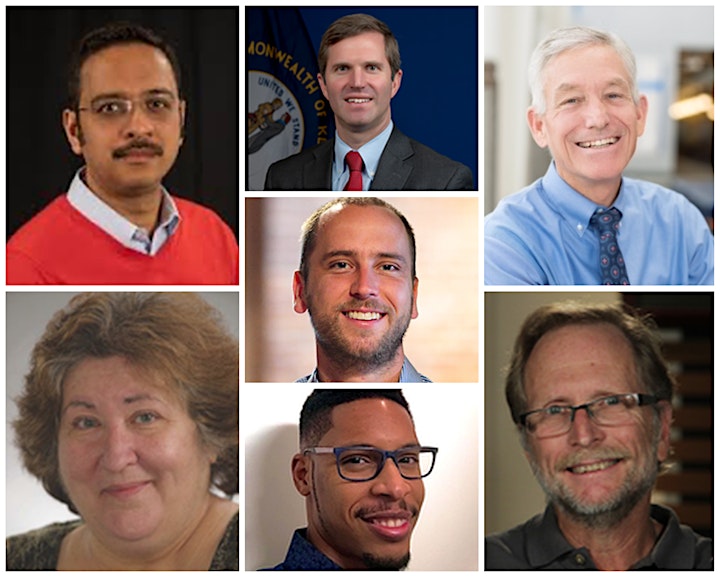 Farming Mars: Expeditions to Mars will face the hard problem of growing and producing diverse varieties of food. This discussion on Interplanetary Agriculture™ will explore the latest thinking surrounding plants as food, medicine, materials to support humans on off-Earth environments…as well as the role food plays in shaping life and humanity. The conversation will address novel ideas such as cellular agriculture and how such advances could be leveraged to enhance sustainable agriculture and related technologies on Earth.
PANELISTS
Harsh Bais is a Plant Biotechnologist at the University of Delaware who focuses on understanding the biological significance of root exudation. His research pursues a multidisciplinary approach by interfacing plant biology and chemistry to unravel the underground communication process.
Andy Beshear is the current Governor of Kentucky. He graduated magna cum laude from Vanderbilt University and earned his Juris Doctor degree from the University of Virginia School of Law where he was a Dean's Scholar. After law school, Andy worked at an international law firm based in Washington, D.C. He then moved back to Kentucky and continued his legal career at Stites & Harbison. Andy is the son of former Kentucky Governor Steve Beshear and he grew up in Lexington.
Joe Chappell is an academic and entrepreneurial explorer of the dizzying array of plant natural products and their uses for agricultural, medical and industrial applications.
Twyman Clements is Co-founder and President of SpaceTango. The company provides R&D and manufacturing of health and technology products in space to create value and transformational solutions.
Lynn Harper is Lead of Integrative Studies at the NASA Ames Research Center Space Portal. She was the initiating founder of the science of Astrobiology and also served as the Chief of Advanced Life Support at NASA Ames where her teams developed bioregenerative life support technologies that resulted in world record wheat yields using techniques applicable to off-world settlements.
Dr. Matthew Mickens is the Chief Science Officer of Elevate Farms, which is an up-and-coming launcher of indoor vertical farms globally. Previously, he was a Plant Scientist at NASA Kennedy Space Center where he produced groundbreaking publications on LED lighting recipes for salad crops grown aboard the International Space Station and beyond.
Dr. Gary Stutte is founder and president of SyNRGE, LLC, providing support to Earth and Space based food production system. Prior to this, he developed systems for growing in plants in space for NASA and was principal investigator on multiple experiments on the International Space Station.
MODERATORS:
Kris Kimel is the lead at Humanity in Deep Space and Co-founder of SpaceTango. Prior to this he started and led a range of entrepreneurial enterprises and initiatives.
Maria Labreveux is an agricultural scientist who is supporting the creation of leading-edge science-based solutions as the Executive Director of the Kentucky Science and Engineering Foundation. She also serves as executive-in-residence of Lepidext Inc. revolutionizing the way we naturally control insect-pests in terrestrial crop systems.
SPONSORS: