Water Systems Field Services Engineer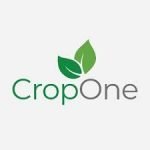 Founded in 2012, Crop One Holdings, Inc.® is a cutting-edge indoor farming operation. We use advanced hydroponic technology and proprietary data analytics to provide pure, safe and consistent produce year-round. Our innovative systems require 95-99% less land and water than conventional farming and slash financial and environmental transportation costs by locating farms close to consumers. Crop One Holdings is the owner and operator of two subsidiaries, a joint venture with Emirates Flight Catering in Dubai, UAE and FreshBox Farms in Millis, MA.
A dynamic team of farmers, plant scientists, data analysts, engineers, researchers, and more make the world's largest vertical farm possible. If you are motivated to help solve the world's food problems, we want you on our team!
We are seeking a Water Systems Field Services Engineer to join our team to develop and extend our capabilities around operating and optimizing our indoor vertical farms. Salary is starting at $75,000, but is commensurate with experience.
You will work in a highly collaborative and dynamic environment building the tools and infrastructure that run our farms. Projects will focus on development and maintenance of various water management and treatment systems.
The ideal candidates will be comfortable learning new technologies, excel developing and implementing real-world solutions, possess excellent communication skills, and thrive collaborating within a multi-disciplinary team. This is a unique opportunity to enter the burgeoning indoor agriculture industry.
Responsibilities:
Someone who enjoys getting a little wet while installing plumbing systems to support R&D farm needs.
Produce designs, both initial outlines and full plans, of, water supply treatment, distribution and discharge, such as pump systems and pipe networks.
Work on R.O. or filtration system assembly and maintenance.
Present project details and technical information to colleagues and clients.
Manage project budgets, project material list and procurement.
Keep up to date on innovations in the field, changes in regulatory legislation and guidelines.
Write and advertises tender documents and manages contracts
Learn business, priorities and assume project management leadership
Qualifications:
Bachelor's degree in Engineering, related technical field or equivalent practical experience
MEP certification or equivalent experience
4+ years of experience with a similar type of role
Mechanical, Electrical, or Control systems experience or certification
Extensive hands on plumbing experience. Industrial experience required. Food Production preferred.
Excellent writing and Computer skills, MS office and Autocad required.
Experience with liaising with clients, contractors, government agencies, local authorities, and suppliers
Ability to travel >20% of time
Ability to troubleshoot complex systems and provide creative solutions.
Ambitious, can-do attitude with an appetite for new challenges – you are not afraid to jump in the deep end
Experience in grow systems or hydroponics is a plus
A background in Biology or you have worked on a farm is also a plus