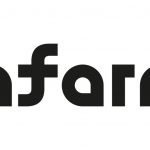 Website INFARM
About the job
Passionate to eat better, Infarm was founded in Berlin in 2013 by Osnat Michaeli and the brothers Erez and Guy Galonska. With the aim to share the goodness of own-grown produce with everyone, they developed a smart modular farming system, that allows distribution of farms throughout the urban environment, growing fresh produce in any available space and fulfilling any market demand.
Today, with cutting edge R&D, patented technologies, and a leading multi-disciplinary team, Infarm is growing a global farming network helping cities become self-sufficient in their food production while significantly improving the safety, quality, and environmental footprint of our food.
Be part of the Infarm (r)evolution and help people to take back ownership of their food.
Who You Are

You're excited about our vision to reshape the food industry.
You believe diversity, collaboration and teamwork are key drivers for success.
You thrive in an environment where you can take ownership and solve hard problems.
You love a challenge and want to do well while doing good.
You want to expand your horizons and grow with us as we grow.
Primary Responsibilities

Harvest, plant and package Infarm plants while ensuring the delivery of high standard produce to our clients with minimal food waste
Protect the health of our plants by applying basic plant protection measures and keeping the farms squeaky-clean
Report on harvest records and plant issues using our internal Infarm app
Perform basic maintenance of farms when needed
Follow workflow and schedule
Ensure the safety of yourself and others by following Health and Safety legislation and guidelines
Interact with customers, providing top-notch customer service
Report on customer feedback and compensation needs according to Infarm guidelines
Ensure daily invoicing of Infarm customers
Maintain current marketing materials on farms in customer locations
Requirements

Valid drivers license and working visa
Fluent in English and Danish
A passion for plants, sustainability or nutrition
Strong attention to detail and a good eye and caring for cleanliness
Both confident and comfortable working alone as well as part of a team
Experience working in a retail environment or in customer service is an asset
What We Offer

The opportunity to be part of a fast-growing startup that has developed its own innovative growing systems
The ability to drive impact and be a true partner to the business, working closely with top-level managers
A friendly work environment with a diverse group of motivated, talented, and visionary colleagues
A generous vacation package
Fresh herbs to take home
Infarm is an equal opportunity employer. We strive to grow an inclusive environment, where everyone can thrive, regardless of your background and circumstances. We nurture diversity because we appreciate the uniqueness and differences between people. Each employee's distinctive experiences, perspectives, and viewpoints helps us build a resilient environment, where we can all learn, grow, and create great things together. All applicants are given equal opportunity regardless of age, gender identity or expression, language, disability, ethnic origin, national origin, religion, belief, culture, socio-economic status, or sexual orientation.
Ved Infarm vil vi gerne hjælpe med at løse en af de sværeste problemstillinger inden for bæredygtighed: at sikre mad nok til fremtidens byer.
I 2050 vil der bo mere end 7 milliarder mennesker i de større byer. Vi arbejder med urban farming for at skabe en mere bæredygtig fremtid.
Bliv en del af Infarm's (r)evolution og hjælp folk med at tage ejerskabet over deres mad tilbage.
Hvem er du
Som Urban Farmer forstår du hvad god kundeservice betyder og ønsker at sikre en fantastisk kundeoplevelse. Du er derfor åben og udadvendt som person, og har nemt ved at interagere med kunder for at kunne inspirere og informere dem om vores produkter. Samtidig har du en passion for planter og mad af høj kvalitet, og finder det motiverende at blive en ambassadør for Infarm og vores mission. Derudover er nogle af dine stærkeste
sider, at du er organiseret og detaljeorienteret.
Primære arbejdsopgaver
Høste, plante og pakke Infarms planter
Sikre at planterne er af høj kvalitet og samtidig minimere madspild
Interagere med kunder og sikre et højt niveau af kundeservice
Rengøre farmene så de altid fremstår præsentable, og sikre alle planter er sunde
Rapportere høsttal og eventuelle problemer med planter igennem vores interne Infarm app
Rapportere kundefeedback og eventuelle behov for kompensation
Sikre daglige høsttal stemmer, så de kan faktureres til Infarms kunder
Vedligeholde og rengøre marketingmateriale ved alle lokationer
Udføre grundlæggende vedligeholdelse af farmene efter behov
Følge standard procedurer og retningslinjer
Sikre din egen og andres sikkerhed ved at følge sundheds- og sikkerhedslovgivningen
Krav
Gyldigt kørekort og arbejdstilladelse
Flydende dansk
Engelsk er en fordel
Passion for bæredygtighed
Går op i planter eller god mad, gerne begge dele
Detaljeorientret
Går op i hygiejne og renlighed
Arbejder godt selvstændigt såvel som i teams
Tidligere erfaring indenfor detailhandlen eller kundeservice er en fordel
Vi tilbyder
Muligheden for at blive en del af Infarm og hjælpe med at forandre fremtidens landbrug
Grundigt oplæringsforløb
Et venligt arbejdsmiljø fyldt med en alsidig gruppe af motiverede, talentfulde og visionære kollegaer
En fordelagtig feriepakke
Friske krydderurter til at tage med hjem