Strategic Process Manager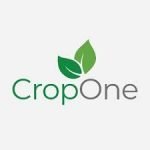 Founded in 2012, Crop One Holdings, Inc.® is a cutting-edge indoor farming operation. We use advanced hydroponic technology and proprietary data analytics to provide pure, safe and consistent produce year-round. Our innovative systems require 95-99% less land and water than conventional farming and slash financial and environmental transportation costs by locating farms close to consumers. Crop One Holdings is the owner and operator of two subsidiaries, a joint venture with Emirates Flight Catering in Dubai, UAE and FreshBox Farms in Millis, MA.
A dynamic team of farmers, plant scientists, data analysts, engineers, researchers, and more make the world's largest vertical farm possible. If you are motivated to help solve the world's food problems, we want you on our team!
We are seeking a qualified, experienced, and hands-on Process Manager. This person will support the team by coordinating with internal teams, improving processes, and providing support by utilizing a variety of organizational and project management skills. They will determine timelines and budgets for all projects, manage and lead the project team meetings. They will also support the teams in program development planning, coordinate the execution of development and business activities, and support managing relationships with internal and external partners.
Job Responsibilities:
Develop, plan and manage implementation of activities for highly complex projects/programs for external/internal customers.
Create and Analyze work plans and schedules. Identify areas of process improvement and develop plans to implement.
Set program objectives and establish clear measures to successfully define and meet project deliverables and timelines. Utilize the change control process to track schedule changes.
Establish, manage and lead cross-functional project teams for assigned projects/programs
Accountable for timely project completion and delivery.
Responsible for resource requirements/allocation.
Develop project progress and status reports.
Coordinate and facilitate project meetings. Develop and distribute timely meeting minutes, to include track/manage action items and verify they are incorporated into the program schedule and that deliverables are met on time.
Mange company document library.
Assess/Manage risk, impacts and potential alternatives and escalate as required to the appropriate level of management.
Through partnership with teams, define Key Performance Indicators (KPI), training, process standards, policies, and procedures associated with complex projects.
Provide executive level status updates.
Support the development of Statements of Work (SOW) contracts for projects/programs, work with internal technical subject matter experts, finance as required to define scope and budget, facilitate the negotiation and execution of SOWs; track deliverables.
Job Requirements
BA/BS or MS degree with 4+ years' experience in Process Management; advanced degree (MS, Ph.D., MBA), and/or BPM, PMP is preferred
Ability to work in a fluid environment and foster a strong collaborative spirit
Strong, innate appetite for growth and constant improvement
Ability to negotiate and sustain networking relationships
Ability to develop effective working relationships with peers, and across teams
Solid judgement with ability to make good decisions
Strong knowledge of program, process and, project management tools/software, and digital solutions.
Ability to quickly understand business and technical aspects of farm products/processes, both from a functionality perspective but also from an operations/set up perspective and be able to articulate it to a less technical audience.
Strong process /project management skills.
Strong problem solving and analytical skills with ability to identify business needs and make solution recommendations.
Self-motivated, detail oriented and the ability to manage and prioritize multiple tasks, projects, and clients in parallel in a time sensitive environment.
Proficient with common office applications. Proficient in of MS Office suite.
Excellent interpersonal, verbal and written, communication skills to include presentation skills
Ag Experience or Cleantech experience a plus
Ability to thrive in a fast-paced, data-driven, entrepreneurial culture