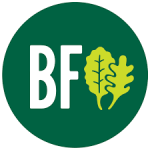 Job purpose / summary / objective
The Sales Planning Manager will work with a team of individuals, including sales account managers, production, supply planning & external customers.  They will report to the Director of Sales & deliver extraordinary customer service to both our internal & external customers.
Duties / Responsibilities                                                                                                                                           
The Sales Planning Manager will own key business reports – such as:
Weekly Sales Trackers, Customer Dashboards, Shipment information, Broker/Customer Rebates, Promo Spend Tracking.
Analyze customer scan data including sell-thru, ACV, year over year trends as well as Ad Hoc Reporting.
Provide recommendations to the sales team on optimizing performance.
Attend customer meetings & calls; maintain all customer paperwork, maintenance, deal sheets & promo calendars.
Primary contact for the customer buying teams regarding order status, PO Management and DC appointment times with frequent customer interactions to manage the day-to-day business.
Coordinate closely with greenhouse operations teams to deliver best-in-class customer order fill and service.
Professionally and promptly resolve customer questions and problems by thoroughly researching issues, identifying root causes and providing solutions.
Required Qualifications
QUALIFICATIONS:
3+ years CPG experience
Proven ability to communicate complex and/or detailed information to multiple individuals/audiences with differing knowledge levels, both in writing and verbally
Ability to work in conditions which include multiple and sometimes conflicting priorities, extended work schedules, and specific time constraints
Advanced Excel expertise and proven efficiency working in Microsoft Word, Outlook and PowerPoint
Experience as well as experience with Nielsen, SPINS, Kroger, Walmart, Meijer Reporting Data
Preferred Qualifications
BA/BS Degree
Previous sales or business planning and/or analytical experience
Advanced technical ability in Trade Promotion Management Software (TPM)
Experience as well as experience with Nielsen, SPINS, Kroger, Walmart, Meijer Reporting Data
Key Values & Characteristics of Candidates:
Authentically Green. Candidates must sincerely care about leading the movement to improve the environmental impact of the food supply chain. Candidates must be passionate about creating a healthier planet, environment and food supply. The background and experience of candidates should reflect a true passion for improving the way we feed Americans.
Drive to Succeed. Candidates must have hunger and ambition and must get out of bed and want to perform strongly everyday, internally motivated. Candidates must demand excellence and strive to achieve greatness. Candidates should have a high clock speed and imbue energy in those around them.
Humility & Integrity. Candidates must have personal humility and must want the organization to succeed (not focusing solely on personal success). Candidates must care about people and clients and be strong team players. Candidates must possess the highest degree of integrity and must project the proper image of BrightFarms.
Productive. Colleagues and clients should be quick to describe candidates as famous for getting things done.