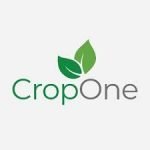 Founded in 2012, Crop One Holdings, Inc.® is a cutting-edge indoor farming operation. We use advanced hydroponic technology and proprietary data analytics to provide pure, safe and consistent produce year-round. Our innovative systems require 95-99% less land and water than conventional farming and slash financial and environmental transportation costs by locating farms close by consumers. Crop One Holdings is the owner and operator of two subsidiaries, a joint venture with Emirates Flight Catering in Dubai, UAE and FreshBox Farms in Millis, MA.
A dynamic team of farmers, plant scientists, data analysts, engineers, researchers, and more make the world's largest vertical farm possible. If you are motivated to help solve the world's food problems, we want you on our team!
We are seeking an energetic and hardworking individual to serve as a plant production team member who will participate in all aspects of plant production including sowing, harvesting, packing and associated tasks. The individual must possess the ability to become proficient in detail-oriented work and be able to interact and work well with others.
Qualifications-
As an entry-level position, diverse work backgrounds are welcome, but the individual must minimally possess a high school diploma and be able to comfortably execute a variety of physically demanding and sometimes repetitive tasks. These include lifting reasonable amounts of weight, standing on ladders and movement of produce on various carts and dollies.