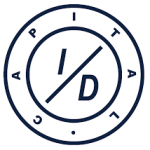 About the job
Rooted is a microlearning platform built to delight the most discerning urbanites and their employers alike. It helps them them grow their own food at home.
Co-founder by ID Capital Pte., Rooted is building on the need urbanites have to reconnect with the food they eat, and the aspiration to grow a bit themselves at home. It engages with the largest and most progressive multinational corporations willing to offer this opportunity to their employees as part of their Corporate Wellness Program, or Employee Engagement Programs.
Rooted tells stories with a goal. We work with a global community of urban farming gurus to produce these stories in the form of bite-sized videos, podcasts, blogs etc… Rooted pioneers a new way of learning online, and helps urbanites embed sustainably in their daily routine.
To accompany our development in this "happening sector", we are recruiting a Production Manager
Specific Responsibilities
Research topics (10%)

Investigate the storytelling potential of various crops that can be farmed at home, as well as the practicality of farming them.
Remain culturally savvy and up-to-date on cultural trends.
Pre-production (40%)

Scout contributors worldwide (academics, farming experts, entrepreneurs…) – help identity local influencers, gurus and mavericks.
Scout local videographers
Draft narrative structure of each story and write scripts
Scout filming locations. Manage pre-production calls.
Build music library and match music with episodes as per pre-existing guidelines
Execute the shoot (15%)

Shoots may have to be managed remotely or on Zoom
Direct videographer to capture b-roll
Source additional (archival) content from contributors and other parties, to be used as b-roll
Check quality of footage
Post-production (35%)

Organize content archiving to facilitate editing and allow multiple usage over time
Prepare interview transcripts and match them to script structure
Finalize scripts. Get voice-overs recorded
Manage video editor for a smooth and prompt turn around
Source additional materials to populate Rooted website material sections
Technical Skills & Competencies

Full management of video content production process, with multiple contributors across multiple geographies. This include benchmarking and selecting best technical platform for hosting and post-production
Hiring of freelance videographers and video editors
Brand building (graphic chart, editorial line, music chart) and selection of on-brand contributors accordingly
Ability to critically evaluate video content and clearly communicate thoughts on the given content and/or subject.
Beyond plain writing skills, development of storytelling ability: a strong sense of narrative; experience making complicated concepts accessible and engaging.
DURATION OF THE ATTACHMENT
9 months
Job originally posted on GrabJobs. If you need to report this job please contact GrabJobs