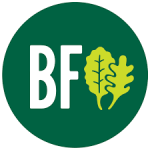 Responsible for carrying out the labor required to complete the daily weighing and packaging plan of leafy greens in a safe and efficient manner. Adheres to food safety protocols in all aspects of job requirements. Follows supervisor's instructions in adhering to standardized practices and achieving required results.
Duties and responsibilities
1. Adhere to all current SOP's, procedures, inspections and quality requirements
2. Communicate with supervisor when irregularities with product or equipment occur
3. Fulfill daily harvest plan per supervisor's instruction
4. Accurately record charts related to performed labor, inspection and results according to company and regulatory guidelines
5. Maintain a safe, clean, organized work area
6. Operate Hand Pallet Jack
7. Report food safety and quality problems to Supervisor, the SQF Practitioner or directly to Senior Management.
Qualifications
1. 0-1 years of experience in a production environment or related work experience
2. Food or agriculture industry experience preferred
3. On-going training in Food Safety and Sanitation
4. Ability to fulfill routine logs related to food safety and inspection reports
Working conditions
Coolers/Warehouse/Greenhouse. Employees will work mostly in cooler temperatures ranging between 35-55degrees. Employees will have some exposure to seasonal conditions which may range from extreme heat and humidity in the summer to cold in the winter. Often working near moving mechanical parts. There will be exposure to
cleaning chemicals. The noise level of machines and cooling units can be loud.
Physical requirements
While performing the duties of this job, employees are expected to constantly use hands to finger, handle or feel, as well as talk and hear. There is frequent standing, walking, reaching with hands and arms, as well as stooping, kneeling, crouching, and climbing. The lifting requirements to occasionally lift up to 25 pounds, and on a rotating basis constantly lift up to 10 pounds. The employee should have clear correctable vision at close and distance range, as well as peripheral vision to notice safety hazards.