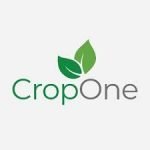 Founded in 2012, Crop One Holdings, Inc.® is a cutting-edge indoor farming operation. We use advanced hydroponic technology and proprietary data analytics to provide pure, safe and consistent produce year-round. Our innovative systems require 95-99% less land and water than conventional farming and slash financial and environmental transportation costs by locating farms close by consumers. Crop One Holdings is the owner and operator of two subsidiaries, a joint venture with Emirates Flight Catering in Dubai, UAE and FreshBox Farms in Millis, MA.
A dynamic team of farmers, plant scientists, data analysts, engineers, researchers, and more make the world's largest vertical farm possible. If you are motivated to help solve the world's food problems, we want you on our team!
Fresh Box Farms/Crop One Holdings has an opening for a creative Maintenance Technician to join our team to develop and extend our capabilities around operating and optimizing our indoor vertical farms. You will work in a hand on, highly collaborative and dynamic environment building the tools and infrastructure that run our farms. Projects will focus on development and maintenance of the farm.
Key Responsibilities:
· Inspect and conduct necessary repairs and maintenance to plumbing (lines motors solenoids), electrical (high and low voltage), HVAC, and racking systems.
· Fabricate new Research and Development or production replacement parts which may require cutting, grinding, or minimal machining.
· Install, maintain, repair electrical motors and switches, circuit breakers, outlets, fixtures, controls, fittings, and accessories.
· Install new equipment including adding electrical, water, CO2 gas, or drain lines.
· Ability to create read and comprehend technical manuals and charts
· Observe mechanical devices in operation and listens to their sounds to locate causes of trouble
· Dismantle devices to gain access to and remove defective parts
· Examine form and texture of parts to detect imperfections
· Adjust functional parts of devices and control instruments
· Repair or replace defective parts
· Lubricate and clean parts
· Start devices to test their performance
· Perform preventative maintenance throughout several departments
· Ensure facility and work place activities are in compliance with applicable governmental and safety guidelines as directed by QA and Safety Coordinator
· Must follow all safety-required programs including lock out tag out
· Inventory parts and tools – notify using computer systems Procurement or Team Leader of needed parts tools and equipment
· Ability to perform duties both outside and inside in varying conditions including extreme heat, extreme cold and wet and/or humid, etc.
· Disassemble mechanical equipment, identify/worn parts, replace, reassemble and test
· Work with enthusiasm and always carries tools when out in the production environment
· Clean tools and uses proper documentation
· Assists in daily general housekeeping & janitorial duties .
Qualifications:
· Technical school degree in building trades, manufacturing or production related field preferred.
· At least 5 years of expertise in a manufacturing environment
Must be self-motivated, take ownership of projects, and work efficiently to meet short timelines
· Ambitious, can-do attitude with an appetite for new challenges – you're not afraid to jump in the deep end.
Strong interpersonal and writing and communication skills
Team player
Require computer skills:
· Google suite,
· Microsoft office
· Auto cad a plus
Skills:
· Creative tinkering
· Plumbing
· Electrical
· Controls wiring
· Carpentry
· HVAC