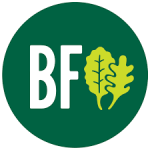 Responsible for loading, unloading, and driving of delivery trucks in a safe manner while following all food safety protocols
Duties / Responsibilities
•    Safely operate forklift to load and unload trucks
•    Safely operate truck in accordance with all laws
•    Ensure accurate record keeping of items loaded and cleaning performed
•    Adhere to all current SOP's, procedures, and quality requirements
•    Report damaged product, faulty equipment, and possible contamination to the supervisor, SQF Practitioner, or management
•    Ability to thrive in a high paced environment
•    Perform repetitive physical tasks involving considerable bending, stooping, and walking
•    High regard for personal hygiene and following all food safety protocols
•    Maintain a safe, clean, organized truck, and perform regular cleaning
•    Create a good relationship with customers and vendors
•    Help in the greenhouse as needed
•    Flexibility with weekend and extended daily hours is mandatory
•    Report food safety and quality problems to Supervisor, the SQF Practitioner or directly to Senior Management.
Required Qualifications
•    Valid Driver's License (CDL not mandatory)
•    Commercial vehicle experience a plus
•    Clean driving record
•    Ability to pass a DOT physical
•    Ability to fulfill routine logs related to food safety and inspection reports, either in paperwork or digital form
Preferred Qualifications
N/A
Key Values & Characteristics of Candidates:
•    Authentically Green. Candidates must sincerely care about leading the movement to improve the environmental impact of the food supply chain. Candidates must be passionate about creating a healthier planet, environment, and food supply. The background and experience of candidates should reflect a true passion for improving the way we feed Americans.
•    Drive to Succeed. Candidates must have hunger and ambition and must get out of bed and want to perform strongly everyday, internally motivated. Candidates must demand excellence and strive to achieve greatness. Candidates should have a high clock speed and imbue energy in those around them.
•    Humility & Integrity. Candidates must have personal humility and must want the organization to succeed (not focusing solely on personal success). Candidates must care about people and clients and be strong team players. Candidates must possess the highest degree of integrity and must project the proper image of BrightFarms.
•    Productive. Colleagues and clients should be quick to describe candidates as famous for getting things done.
Supervisory responsibilities
N/A
Working conditions / Environment / Travel / Schedule required
Trucks/Greenhouse/Warehouse/Coolers. Employees will have frequent exposure to seasonal conditions which may range from extreme heat and humidity in the summer to cold in the winter. Most of the hours will be during the nights and early morning. Will spend the majority of time driving truck and performing the loading and unloading. The noise level of machines and cooling units can be loud. All safety gear will be provided, and expected to be used, for conditions involving extreme weather, noise, and chemical exposure.
Physical requirements
While performing the duties of this job, employees are expected to constantly use hands to finger, handle or feel, as well as talk and hear. Loading and Unloading trucks requires walking, reaching with hands and arms, as well as stooping, kneeling, crouching, and climbing. The lifting requirements are to occasionally lift up to 50 pounds, often lift up to 25 pounds, and constantly lift up to 10 pounds. The employee should have clear correctable vision at close and distance range, as well as peripheral vision to notice safety hazards.
BrightFarms is an equal opportunity employer that values the unique experience and diversity our associates bring!