Business Development Manager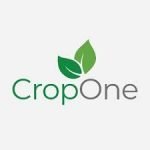 Founded in 2012, Crop One Holdings, Inc.® is a cutting-edge indoor farming operation. We use advanced hydroponic technology and proprietary data analytics to provide pure, safe and consistent produce year-round. Our innovative systems require 95-99% less land and water than conventional farming and slash financial and environmental transportation costs by locating farms close to consumers. Crop One Holdings is the owner and operator of two subsidiaries, a joint venture with Emirates Flight Catering in Dubai, UAE and FreshBox Farms in Millis, MA.
A dynamic team of farmers, plant scientists, data analysts, engineers, researchers, and more make the world's largest vertical farm possible. If you are motivated to help solve the world's food problems, we want you on our team!
We are seeking a qualified, experienced, and hands-on Business Development Manager.
Responsibilities Will Include:
Pursue new national and international business opportunities as well as maintaining relationships with current interested parties
Pursue, develop and negotiate off-take agreements where new farms are built
Conduct initial outreach & contact with new partners
Maintain, develop and build investor relationships
Follow industry trends locally and internationally to help team stay up to date, identify opportunities and gauge the market/industry at a global scale
Create a systematic approach to identify and establish deep relationships with strategic partners including understanding their overall strategy, key priorities, organizational structure, customer value proposition, road maps, and go-to-market focus
Initiate outbound business opportunities and respond to and screen inbound business opportunities
Conduct market and competitive research to drive strategic decision-making and prioritization
Qualify, structure, negotiate, close, and manage strategic partnerships
Work cross-functionally with all internal teams and lead cross-functional efforts to 1) evaluate and assess the strategic and economic impact of potential opportunities with prospective partners and 2) implement business strategies, scale operations, and launch new products
Conduct development of business cases, structure models and analyses to support go-to-market and business planning
Structure complex business problems into meaningful insights and actionable recommendations for the Company
Requirements:
Bachelor's degree in business administration, finance, or related field required
4+ years of work experience in strategy, business development, management consulting
Ag Experience or Cleantech experience a plus
Strong interpersonal skills to deal effectively with internal and external stakeholders
Strong analytical and problem-solving skills; as well as excellent attention to detail
Ability to draw conclusions from research and analysis and determine next steps and course of action
Ability to thrive in a fast-paced, data-driven, entrepreneurial culture
Strong, innate appetite for growth and constant improvement
Maintains a clear focus on accuracy, quality, timeliness and business performance
Excellent written/verbal communication skills
Strong computer skills including Microsoft Office suite, specifically advanced Excel expertise