**After registering, you will receive an email confirmation from Eventbrite with webinar access link at the bottom of the email**
COURSE DESCRIPTION:
Failures in dentistry are frequently blamed on materials, but in reality, many times, we, the dentist, are the culprit. We treat the anterior teeth as cosmetic challenges, and we forget to look at the relationship of form and function. This presentation will simplify occlusion by combining dental-facial treatment planning in combination with function. By applying a few basic principles, we can create a predictable bite to support the joint and the muscles and design the proper amount of vital space for our restorations. This innovative, fast pace course will explore aesthetics that are BUILT TO LAST.
Course Description:
Learn how to diagnose and treatment plan an aesthetic case
Evaluate the patient's incisor position and morphology, their dento-facial requirements, and Implement the techniques to determine the appropriate vertical dimension.
Understand how mastering these techniques and marketing the cosmetic results can thrust your practice to the top 1%
…..
1 CE Credit
…..
Webinar Time:
• 5:00pm-6:00pm PST
• 7:00pm-8:00pm CST
• 8:00pm-9:00pm EST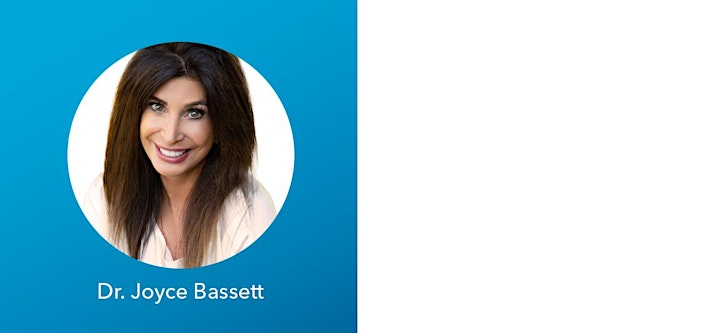 ABOUT THE SPEAKER:
JOYCE BASSETT, DDS, FAACD, FAGD, practices comprehensive restorative and aesthetic dentistry in Scottsdale, Arizona. She is an Accredited Fellow of the American Academy of Cosmetic Dentistry and President from 2015-2016. Dr. Bassett is a Diplomate of the American Board of Aesthetic Dentistry, an Associate Member of the American Academy of Esthetic Dentistry, a KOIS Clinical Instructor, an active member of the Academy of Fixed Prosthodontics, and a Fellow in the AGD. Dr. Bassett is adjunct faculty, where she has taught the Aesthetic Continuum at the Arizona School of Dentistry. As a Catapult Group Speakers Bureau member, Dr. Bassett plays a significant role in evaluating new dental materials. She is an international lecturer, published author, member of the Editorial Board of several peer-reviewed publications, and voted Top 5 Female CE Educators. The cases presented in her lecturers are all published in peer review journals (http://www.drbassett.com/publications.html). Dr. Joyce Bassett is a recipient of the Lucy Hobbs Award for Clinical Expertise, the AACD Evy Award for Excellence in Teaching Cosmetic Dentistry Education, Volunteer Dentist of the Year Award for Arizona CASS Dental Clinic, and has received the "Give Back A Smile" Volunteer Service Award twice.
MicroDental Laboratories is an ADA CERP Recognized Provider. ADA CERP is a service of the American Dental Association to assist dental professionals in identifying quality providers of continuing dental education. ADA CERP does not approve or endorse individual courses or instructors, nor does it imply acceptance of credit hours by boards of dentistry. Concerns or complaints about a CE provider may be directed to the provider or to ADA CERP at www. ada.org/cerp. CE program is intended for continuing education activities for participants only and is separate from MicroDental's company interest to promote products and services.
MicroDental Laboratories designates this activity for 1 continuing education credits. ADACERP Provider Contact: Madina Asefi Email: masefi@microdental.com // Phone: 925.495.6153.
…..
CANCELLATION POLICY: Please notify us 24 hours prior to course date if you wish to cancel by contacting Madina Asefi at masefi@microdental.com or 925-495-6153.