Join us to see how a Hamill APS Harvester revolutionize your microgreens harvesting process.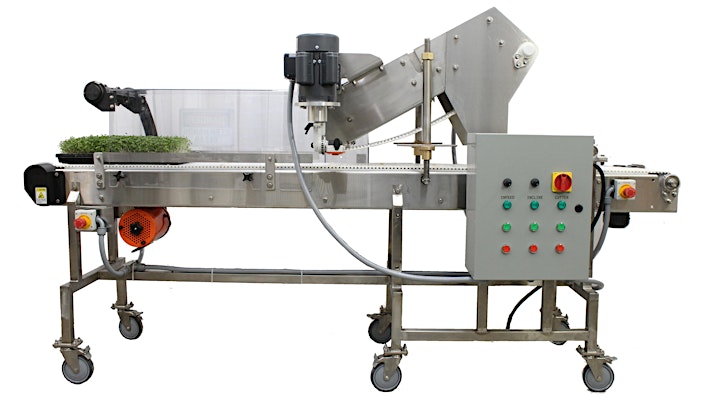 Our Microgreens Harvester has been engineered and designed with the grower in mind. It takes approximately 2 minutes to trim a tray by hand, but the Hamill Harvesters takes harvesting to a new level and can cut full trays every 3 seconds while keeping the cut consistent and damage free!
During our live webinar, we be showcasing our Tabletop, Standard, and Aqua Adjustable Harvesters and more! We will be cutting a wide ranges of microgreens and grasses. With a live Q&A our production team will be available to answer all of your questions!